SAP Fiori Apps with integrated workflow to accelerate and control your critical Supply Chain processes
IQX Supply Chain Apps for SAP Fiori are a suite of mobile enabled Fiori Apps to automate your supply chain operations that are both quick to deploy and flexible to adapt to your unique requirements. IQX Supply Chain Apps are tailored to your terminology and business policies for a more efficient and intuitive end-user experience. IQX Supply Chain apps also uniquely incorporate collaboration and approval workflows and external business partner portals to ensure the effective engagement of all requestors, suppliers, contractors and executive decision makers.
Purchase Requisitions
Purchase Requisitions
Enable collaboration amongst subject matter experts and enforce procurement policies prior to generating SAP Purchase Requisitions or Purchase Orders and triggering financial approval.
Vendor Engagement Portal
Vendor Engagement Portal
On-board new vendors quickly and allow them to maintain their own banking details, insurance and qualification certificates and to view order, invoice and payment histories.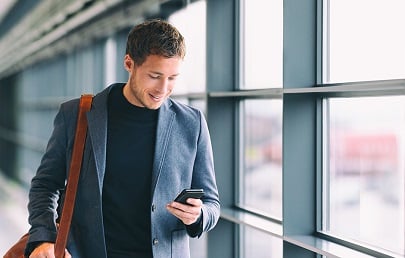 Mobile Sales
Enable your sales representatives to process quotes and orders in the field with confidence that customers are within their credit terms and goods can be delivered on time. Even allow customers to directly process orders and track deliveries.
Ready to run, mobile responsive, Fiori Apps to automate your Supply Chain Processes
Contact us today with your enquiry