IQX CAPEX for SAP Fiori is a fully automated Capital Expenditure management solution that is both quick to deploy and flexible to adapt to your unique requirements. Improve your SAP Capital Expenditure business process with interactive web forms, integrated budget tracking, supporting document management and faster mobile approvals.
How IQX CAPEX Drives Business Value
Deep SAP Integration of Budgets, Transactions and Workflow
Maintain annual capital budgets, raise planned and ad-hoc Authorisation For Expenditure requests, get timely approval and integrate with SAP to create cost controlling projects, purchase orders and ultimately fixed assets.
CAPEX Requests
More...
Form-driven CAPEX requests with quantitative and qualitative justification, contextualised review and approval, and seamless integration to CAPEX budgets in SAP.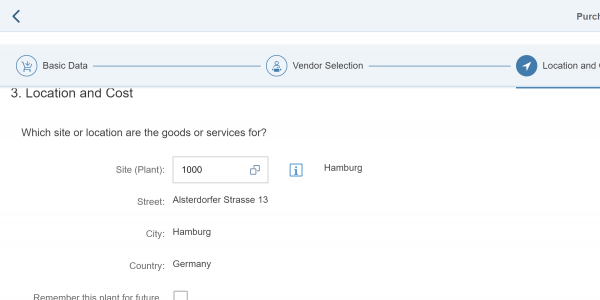 Purchase Requests
More...
Simplify purchasing based on approved CAPEX projects with expedited approvals.
CAPEX Analytics
More...
Analyse CAPEX spend in real-time directly from within Excel.
Accelerate and Control Executive Decisions
Productive. Timely. Effective. Compliant.
Executive Productivity
Optimises productivity and decision-making with contextualised CAPEX review and approval on desktop, mobile devices and others.
.
Process Efficiency
Accelerates CAPEX turnaround time, efficiency and throughput.
Compliance
Enforces compliance with CAPEX policies by providing transparency and visibility, and actively including all stakeholders.
FEATURES
SAP Fiori for a Familiar End User Experience
Improve your SAP CAPEX process with structured CAPEX requests, integrated budgets and supporting documents and structured approvals.
Forms
More...
Responsive, mobile-enabled electronic forms for CAPEX requests, purchase requests, goods receipts, asset valuation and any other related processes.
Supporting Documentation
More....
Easy attachment, storage and retrieval of supporting documentation inside and outside SAP.
Review and Approvals
More...
Collaborative review and approval of CAPEX Requests. In one list and on any device, with supporting documentation and integration to SAP.
Looking for more information? Download our CAPEX DataSheet or contact us for more detailed information.
CCHBC is one of the world's largest bottlers for the Coca Cola Company. IQX Business Solution was awarded a contract to deliver a comprehensive Capital Investment Management solution.
CAPEX Overview
Meet Sally! She is responsible for the Capital Expenditure budget (CAPEX). However, as changes occur Sally needs to adjust and optimize the investment portfolio. Find out how she brings order to chaos in the CAPEX process.
Additional CAPEX Resources
► 6 Reasons Why People HAVEN'T Automated Their CAPEX Process in SAP. Capital Expenditure processes should be automated, delivering business benefits like data integrity, audit compliance and efficiency | Read the article…

► IQX CAPEX Investment Management Solution. This ebook dives into common CAPEX challenges faced by companies and how SAP Fiori is a perfect platform for digitalization | Read the ebook…
Pricing is available on request. Please contact us to discuss your requirements.
A ready-to-run Business Process Solution to manage your Capital Expenditure Process in SAP.